Admission:
Adult admission $8.00
Children 10-13 $7.00 (under 10 years of age are NOT admitted!)
Seniors 65 and over $6.00
Beginning Friday, January 30th, we will have a One Dollar per ticket price increase. We now accept credit cards,cash or gift certificates at the boxoffice. Pay with cash and receive one dollar off of these prices!

Sorry, no telephone
reservations, and same
day ticket sales only.

Gift certificates are available at the boxoffice for food and admission: a distinctive and affordable item that makes a GREAT gift for the holidays or any occasion!




Accessibility Information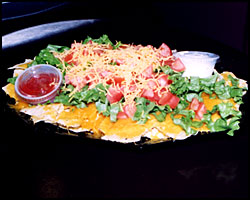 The Commodore offers the best in sandwiches, desserts, and pizza, as well as beer, wine, and traditional soft drinks. Our unique ordering system allows you to pick up the phone on your table and place your order directly to our kitchen!
Click below to view the Commodore's menu in Adobe Acrobat format.